Visa support
There are some very important rules for foreigners who enter the Russian Federation. 
After your study visa is successfully received, you should learn what information you can see in it.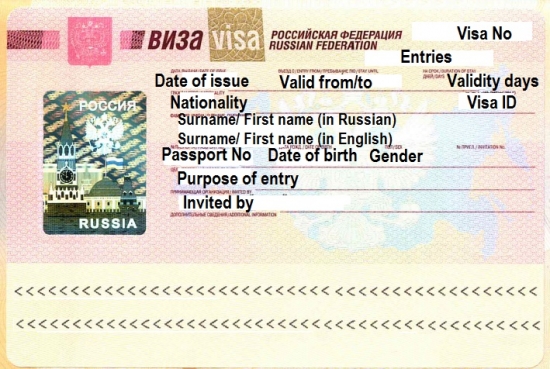 How to register a Russian visa in accordance with Russian visa registration laws?
Every foreigner who comes to Russia should have his/her Russian visa registered within 72 hours upon arrival, excluding holidays and weekends. Before it is 72 hours after your arrival, your tickets (train, bus, plane tickets) with the date of your arrival to Ukhta are needed.
What is a Registration?
In Russia it is an obligatory procedure. All foreign guests in Russia should be registered in the International Register of Federal Migration Service. The purpose of the registration is to notify the immigration authorities about the place of your stay while you're in Russia. You would think that the Migration Card,  which you fill in on the plane before you come to Russia would suffice, but no, the registration is a totally different thing and should be done separately.
Please keep carefully, don't loose or throw away your Migration card, it is a very important document that is needed for registration. Please keep it carefully in your passport. If you'll unfortunately lose it, you should apply for duplicate to migration authorities. It is necessary to get a stamp on the clean side of it that proves official registration in Russia. One more confirmation of the official registration in Russia is a stamp on the registration form.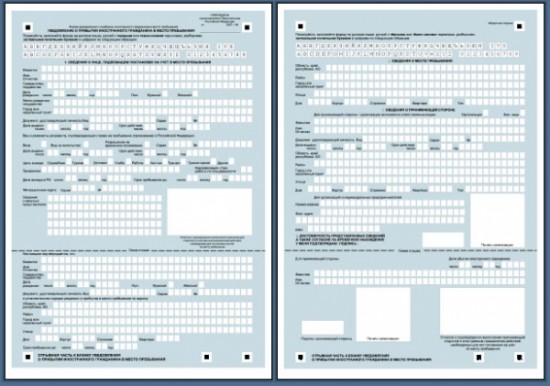 Officially, it's not your obligation to register your visa, it should be done by the accommodating side. However, if you don't register your visa, you may be fined as well as deported (although the latter is very unlikely) and denied from entering Russia again (maximum 5 years).
Where and How to Register Your Russian Visa?
If you are staying in a hotel, the hotel must register your visa (according to the Federal Law № 115-FZ, article 24). The hotel administration will ask you for your Russian visa, passport, and migration card (which was given to you at the Russian border). A small registration fee can be imposed and normally it takes from a few minutes to a day to have your visa registered.
If you're staying in the USTU hostel, you should come to International Department (Ukhta, Pervomayskaya street 13, main building, room 321/1 "A") in the nearest suitable time for you. Please bring your passport, migration card and tickets to Ukhta. You or your hosts simply leave there a passport and migration card for 1-3 days and then get it back with necessary stamps.
If you're staying with friends or renting an apartment: according to the new rules any Russian citizen with "propiska" (registration) can register a foreigner at his/her apartment at a local Administration of Federal Migration service or central post office. If you live in the family of USTU staff please tell your hosts to contact International Department: Ukhta, Pervomayskaya street 13, building "A", room 321/1. It is necessary to make a "double registration" - registration from the side of hosts and official organization (the university). Your hosts may also get a consultation about the required documents by phone: +7 8216 774-556.
What if You Don't Register Your Visa?
If you don't register your visa, you might have problems with the police (if they stop you to check your passport). The fines that you might pay (about $100 US) and the procedure of making protocol are really unpleasant. In the worst case, you may even be deported from Russia. If you were deported, you wouldn't been able to enter Russia for 5 years after the deportation. So, we strongly recommend you to register your visa in 72 hours (only working days count) upon arrival. In order to escape any problems with registration, please contact International Department, we'll help to solve them.
Also, one important thing to know is that because it's the responsibility of the accommodating side to register your visa, they will get in even more trouble than you would because of not registering your visa. If it's a hotel, they won't only be fined, but may lose their license. If it's a host, they will be fined too and in case you're renting an apartment they might also be prosecuted for tax evasion or something like this. So it's in their interests to register your visa and avoid any problems with authorities.
As a result of successful registration you'll get a stamp on the back of your migration card with dates of the period of your registration in Russia and a cutting part of your registration form also with the same stamp. These two papers will be checked on the border of Russia. Please keep your migration card and a special piece of paper with a stamp that confirms your registration has been submitted.