5 facts about Russia
Last December USTU international students of the preparatory course took part in the survey devoted to their first impressions of Russia.
They were offered to answer 5 simple questions:
1. What do you associate Russia with?
2. Name 3 good traits of Russian character.
3. Name 3 bad traits of Russian character.
4. What are the most difficult (in pronunciation) Russian words?
5. What Russian cities or towns would you like to visit?
We collected the results, counted them and put them to the chart below. Thank you to everyone for the participation!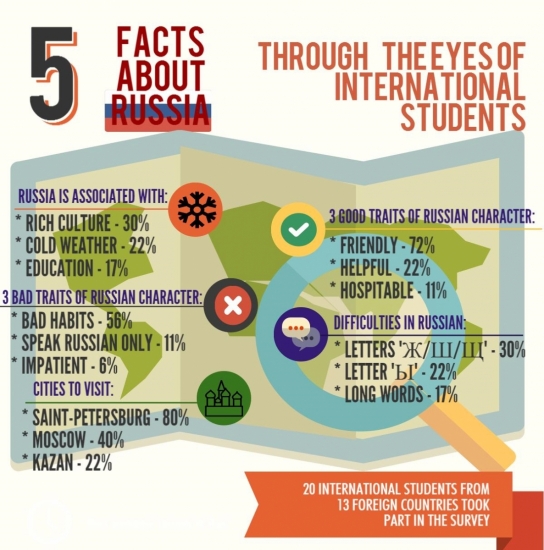 Сhanged: 14 January, 2016 - 10:51