Global Undergraduate Exchange Program (Global UGRAD)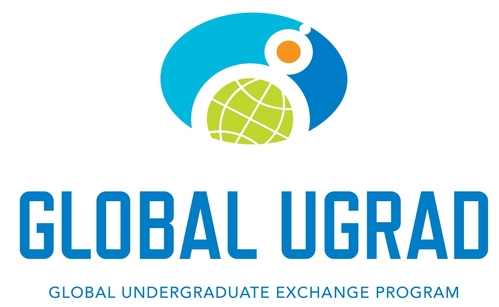 About the Program
The Global Undergraduate Exchange Program (also known as the Global UGRAD Program) provides one semester scholarships to outstanding undergraduate students from around the world for non-degree full-time study combined with community service, professional development, and cultural enrichment in USA.
Program Length
One Academic semester
Eligibility
The Global Undergraduate Exchange Program provides non-degree undergraduate study abroad in the United States on a competitive basis to university students. 
The Global Undergraduate Exchange Program is open to anyone who is/has:
over 18 years of age;
a citizen of a UGRAD participating country, currently residing in that country*;
enrolled as an undergraduate in good standing at any accredited university, public or private, and has at least one semester remaining at their home university at the conclusion of the UGRAD program;
completed secondary education in their home country;
a solid command of written and spoken English (English Language training for some finalists is possible);
able to begin studies in the United States in August 2018 or January 2019 (selected participants may not defer to a later date);
eligible to receive and maintain the US student exchange visa (J-1) required for the program;
cleared by a physician to participate in the program;
committed to returning to their home country after the completion of the program.
Application Deadline
December 31, 2017 at 5:00pm Eastern Time.
How to apply
For more information contact the international department of USTU on phone: +7 (8216) 774-556, WhatsApp and Viber: +79048648556 (Edmund).
* UGRAD participating countries: Algeria, Albania, Armenia, Azerbaijan, Bahrain, Bangladesh, Belarus, Bosnia-Herzegovina, Burma (Myanmar), Cambodia, China, Costa Rica, Dominican Republic, Egypt, El Salvador, Georgia, Guatemala, Haiti, Honduras, India, Indonesia, Israel, Jordan, Kazakhstan, Kenya, Kosovo, Kuwait, Kyrgyzstan, Laos, Lebanon, Macedonia, Malawi, Malaysia, Maldives, Mauritania, Moldova, Mongolia, Montenegro, Morocco, Mozambique, Nepal, Nicaragua, Niger, Oman, Palestinian Territories, Panama, Paraguay, Philippines, Russia, Saudi Arabia, Serbia, South Korea, Sri Lanka, Tajikistan, Thailand, Turkmenistan, Ukraine, Uzbekistan, Venezuela, Vietnam, and Zimbabwe.