Welcome Week
Welcome Week is the first week of the school year when students can explore the campus and delve into fun welcome events and orientation activities. Throughout the week, students can learn about campus organizations and streets of the town of Ukhta, participate in outdoor and indoor activities, discover corners of the Russian culture, and more!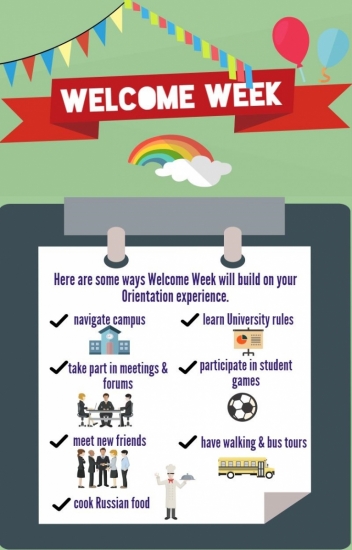 Dear students of the preparatory course 2015-2016,
we would like you to help us improve our events of the Welcome Week and other university events in the future. For making your contribution to that, please answer 7 simple questions of the Feedback Survey. Thank you in advance!
Сhanged: 29 April, 2016 - 14:50