Innovation: Krokhal 2014 Declared Open
On July 8 the opening ceremony of the forum took place, where welcoming speeches to the participants and guests of the "Innovation" were delivered by the Chairman of the State Council of the Republic of Komi I.N. Kovzel; Head of Administration Municipal Urban District "Ukhta", I.N. Michel; Head of Municipal Urban District "Ukhta" - Chairperson of the Council of Municipal Urban District "Ukhta", R.V. Melnik; USTU Rector, Professor N.D. Tskhadaya; Rector of the Komi Republican Academy of State Service and Administration N.A. Nesterova; SFI Rector V.V. Zhideleva; General Director of LLC LUKOIL-Ukhtaneftepererabotka, R.R. Gimaletdinov; head of Department of Education, Additional Education and Youth Policy of the Ministry of Education of the Republic of Komi, S.V. Zherebtsov; Manager of Ukhta department of OJSC Sberbank of Russia's Komi Branch, A.V. Sazhin; SyktSU first vice-rector, A.I. Pavlov.
The historical reconstruction called Landing of a Geological Group on the Chibyu River became a surprise for the viewers and caused great interest among them. The reconstruction presented the history of Ukhta in a very interesting way.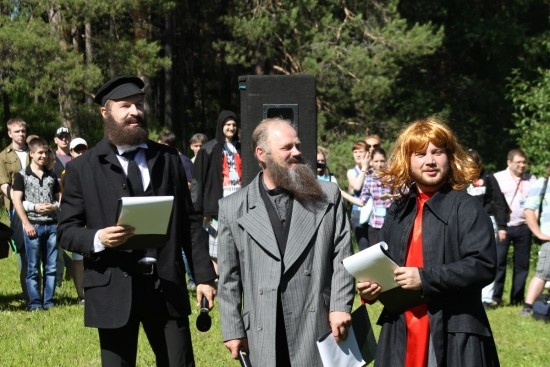 This year the work of the forum was organized at five educational venues: Personnel Club, Health-Saving technology, Technopark with the Technical Creativity subsection, You Are Entrepreneur and Civilization of Russia. Additionally, there were two cross-cutting sections: "UMNIK" and "Media Stream".
More than 200 activists from different parts of the Komi Republic, namely from Aikino, Vorkuta, Vuktyl, Emva, Zheshart, Izhma, Inta, Knyazhpogost, Kozhva, Kortkeross, Mikun, Pazhga, Pechora, Sosnogorsk, Syktyvkar, Troitsko-Pechorsk, Udora, Ust-Vym, Ust-Kulom and Ukhta arrived to participate in the Innovation. Also present at the forum were participants from Severodvinsk, Kaliningrad and Moscow. In total, the forum involved more than three hundred people.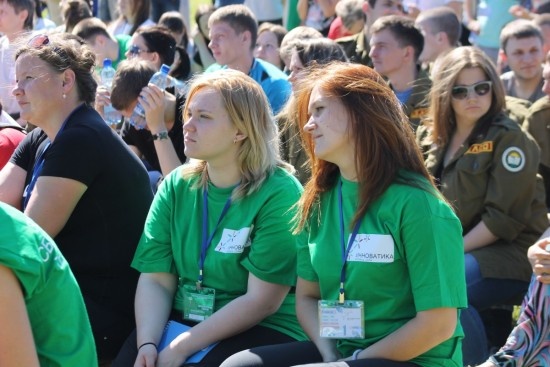 During five days the young innovators will attend lectures of such famous speakers as Alexander Selyutin, Gleb Tyurin, Sergey Kreknin, Anatoly Wasserman, Nurali Latypov, Sergey Meshkelo, Leonid Ivashov, and many others. Also included in the forum will be a meeting "without ties" with the Minister of Education of the Republic of Komi Vladimir Sharkov.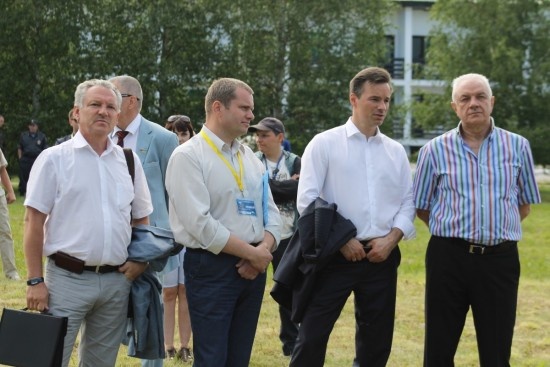 In addition to the educational programme the forum includes entertainment activities for all participants: "Very lively starts," master classes in photography, social dancing, fighting, Zumba and tai-bo and night literary quest.
Summing up the work of the Innovation: Krokhal 2014 forum will take place on July 12.