Autumn race
On Sunday, September, 21st , on all-Russian running day  synchronically with the whole country "Race of Nations-2014" started in Ukhta. Over 2000 Ukhta people crossed the starting line at the same moment and lunged to an autumn 2014 meter long distance. A bit earlier at 10 a.m. 220 strongest athletes of our town started the cross-country race. This exiting performance of mass race was watched by over 2000 citizens.
This year the cross-country race was organized according to a traditional scenario: policemen blocked off the traffic in Pervomaiskaya, Oktyabrskaya and Kremsa streets; the Pervomaiskaya Square was filled with colorful balloons, flags and people dressed in T-shirts with sponsors' logos. The head of Municipal education of city district "Ukhta" Roman Melnik congratulated everyone with the beginning of "Race of Nations-2014" on the square.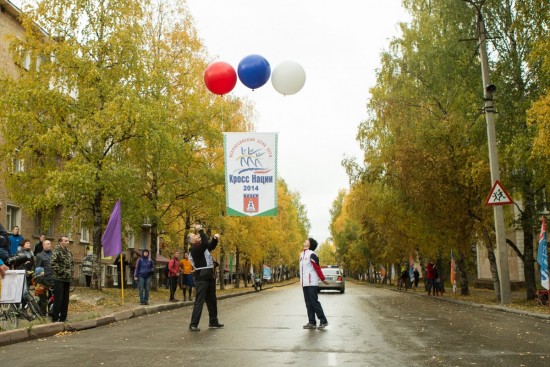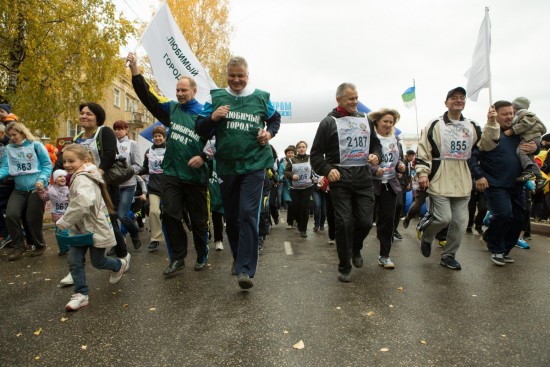 The first ones who crossed the starting line were VIP-people: officials, deputies, representatives of district administration, famous businessmen. They were followed by pupils with their teachers, students with their lecturers and babies on their father's shoulders.
The most numerous athlete collective of USTU took part in the annual activity as well. Over 500 students with the university banner and flags of five institutes started the distance alongside their teachers and vice-principals of curriculum, student and sports discipline.
All winners of the cross-country race were handed with their trophies, prizes and chocolate. Other participants got lots of positive emotions.