The Day of Love at USTU
As a rule after any event is finished, USTU reporter takes a pen and starts describing it from his point of view. Now we made up our mind to change the way of expanding a topic and gave a chance to one of our international students to share his empressions about how the day of love was celebrated at USTU.
A-18-year-old international student Oyeranmi Samson Gbolahan, who came to Ukhta from Nigeria, kindly agreed to help us.
I am a preparatory course student of Ukhta State Technical University, I have spent a few months in the Russian language class, and so far I have found it interesting.
The Russian language is fascinating, lively and difficult.  From my experience in the Russian language class, I discover Russian language is more fascinating and not too complicated to understand when you learn it at a good university.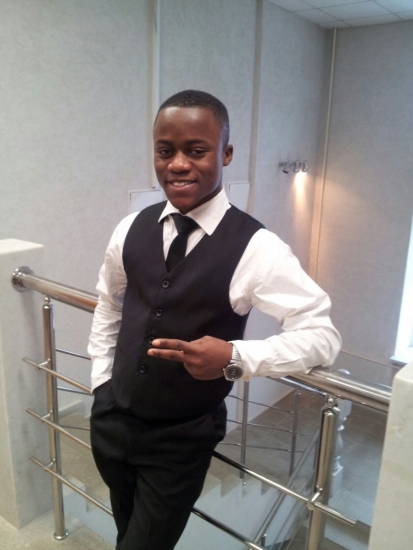 My remarkable moment of learning Russian is the day when our lecturer informed us that she wanted us to recite some love poems on the stage on February, 16 devoted to Saint Valentine's day.
Later the museum clerk gave everyone of us nice love poems and asked us to learn them by heart for reciting them in Russian. I thought it would not be easy for us to read our poems in Russian, because we were still on our preparatory course at the university.
I was to recite one of Alexander Pushkin's poems.  It told about unrequited love a man to a woman and his hopes for redamancy. When I translated the poem from Russian into English, I understood how charming, lovely and romantic it was. I developed so much passion to read the poem and consulted people who are native Russian speakers to assist me. I learnt how to pronounce each word and sound in Russian correctly. Although it was not easy for me, but I eventually did it.
February, 16. USTU museum hall. The event, which was supposed to remind everyone of power of love, started. All international students from the preparatory department, invited audience gathered together in the museum to listen to our poems. I recited my poem with passion I had for it and everything went well. After reciting the poems the audience was so amazed and happy, because we have performed so great. And a proof of it was that we were understood by the Russian audience.
Moreover, since that time I'm eager to read Russian poems and articles in original even if sometimes it's difficult to understand it.  But people say that nothing great is easy.
The more you practice the Russian language, the more you understand it. I really love the Russian language.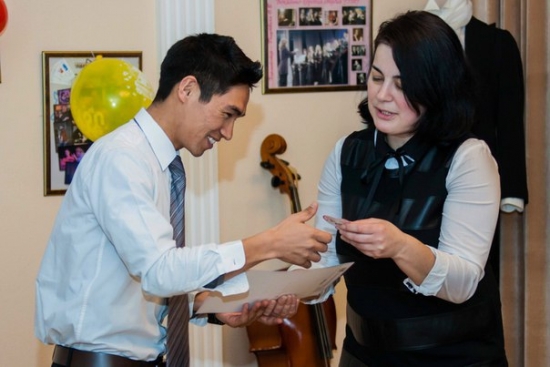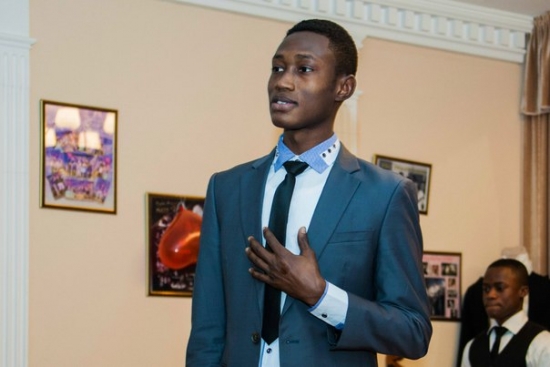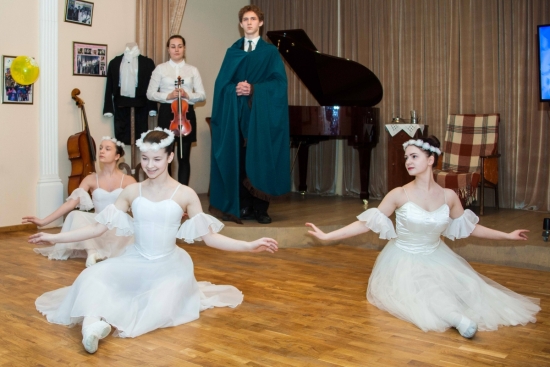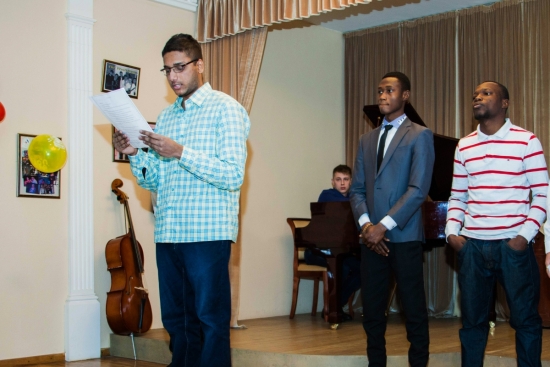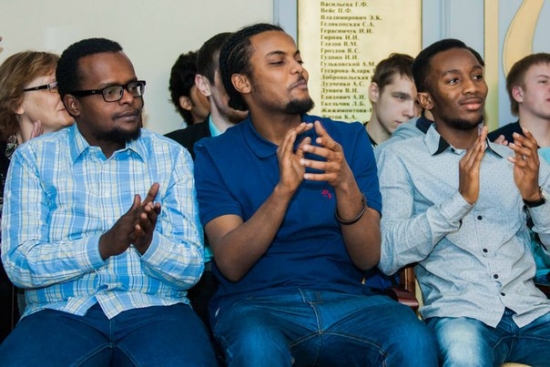 Сhanged: 9 March, 2016 - 10:13