A teacher of Russian from Ghana visited USTU
Last Saturday, on 26th September, a very unusual lesson was given to the first group of the preparatory course arranged by International Department of USTU. It was taught by Linda Abigail, a teacher of Russian from Ghana, a future candidate of Philological Sciences in the Russian language.
Linda graduated from one of Moscow universities and got a bachelor and master degree in Philology (the Russian language). At the moment she continues her postgraduate studies in the same direction and works on candidate's dissertation to the topic "National and cultural specificity of the vocabulary of the Russian language from the standpoint of a Twi native speaker". After completing her studies she is planning to come back to Ghana and open her own school. Nevertheless her young age she has got some experience in teaching the Russian language for foreigners (she has worked as a teacher of Russian at the University of Ghana at the departments of foreign languages).
Linda came to the town of Ukhta to visit her younger brother, who has started learning Russian at the preparatory course of USTU recently. The girl was teaching with a great pleasure: she shared her experience in learning Russian in Russia with other students, explained some fundamental rules, which according to her opinion must be known by every beginner in Russian, trained students' skills in pronounciation and writing, stressed difficult moments in the language. Students weren't speechless and asked her many questions.
Though Linda is not a Russian native speaker, but she can speak Russian fluently. It is worth noting that the girl also knows English, French, Portuguese and some African languages very well.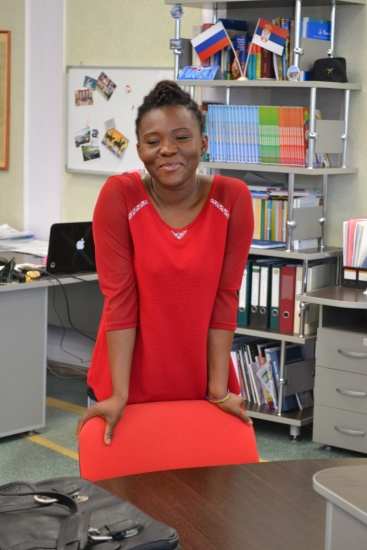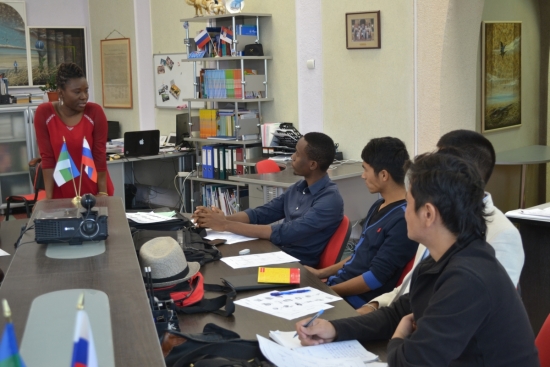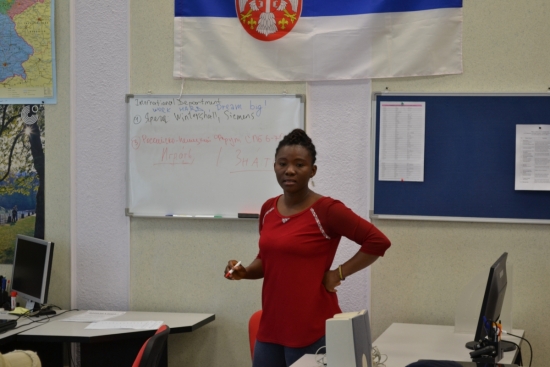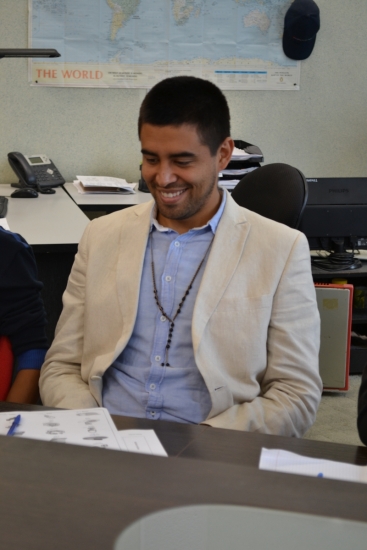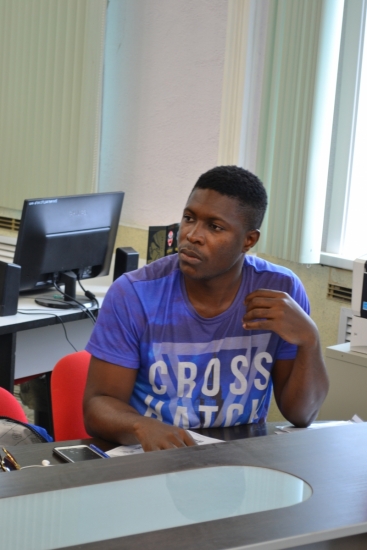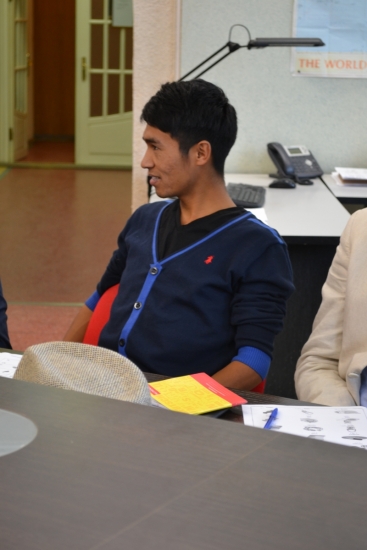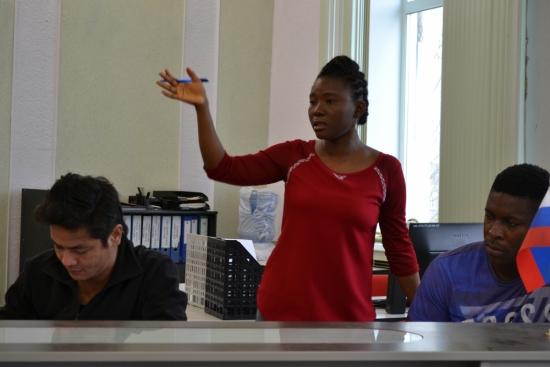 Сhanged: 29 September, 2015 - 23:24