USTU takes part in the project "Generation Study Abroad"
Ukhta State Technical University announces its official commitment partnership with Generation Study Abroad since August 2016. The main aim of this partnership is to play an important role in increasing the level of study abroad for U.S. students by 2020.
Generation Study Abroad is an international initiative implemented by the Institute of International Education, IIE to double the number of U.S. students studying abroad by the end of the decade. To reach this target, the education community will need to join hands together to act swiftly and decisively. The Institute of International Education aims at reaching 500 U.S. colleges and universities willing to double the number of their students studying abroad or significantly increase the participation rate of their students who study abroad at some point during their undergraduate career and at least 10 U.S. colleges and universities who pledge to require study abroad of their students.
On the other hand, international institutions play a critical role in this program by allowing students from the U.S. to study in their universities, and Ukhta State Technical University is proud to be part of this initiative.
Upon this partnership Ukhta State Technical University pledged to provide awarded students and teachers with:
Best conditions of living;
A wide variety of technical and industry specializations;
Unique experience of practical education with their strategic partners;
Sport and recreation environment and numerous student clubs for leisure time;
Support services for international students;
Individual lessons with Russian language tutors;
Involvement for foreign students in the various Arctic forums and projects;
Willingness to work and develop together.
This initiative will not only benefit the American institutions, students and teachers, but also higher international educational institutions. Ukhta State Technical University being part of this project will increase their number of international students and improve upon their teaching methods through teaching exchanges.
Ukhta State Technical University is willing to contribute strategically to make this project successful with the help of IIE.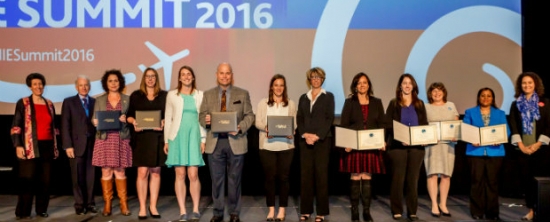 Сhanged: 7 December, 2016 - 15:44