USTU and Total: We Can and Should Cooperate
During  this week a delegation of specialists form nonprofit Association of Teachers of Total Group and the company Total E&P Russie will work at Ukhta State Technical University. The representatives of the international concern engaged in hydrocarbon exploration and production, marketing and trading arrived to Ukhta for the first time. On Tuesday, February 10 at a meeting with Emin Yagubov, USTU Vice-Rector for Academic Affairs, and heads of departments of the Institute of Geology, Oil and Gas Production and Pipeline Transportation, Sergey Mingareyev, director of government relations, Total E&P Russie told about the purpose of the visit.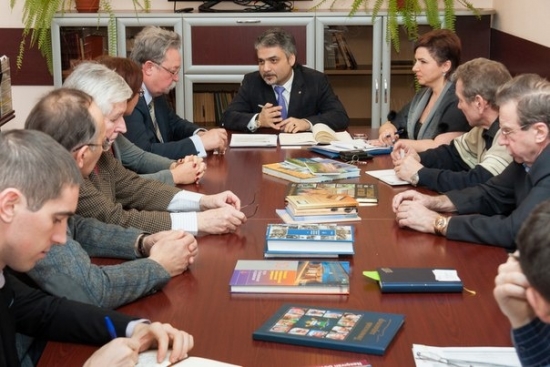 Representatives of the group decided to visit USTU not out of idle curiosity. Total has been operating in Russia since 1991, and it has participated in large-scale projects such as Yamal LNG and Kharyaga PSA. Among the partners of the group are such companies as Novatek, Gazprom, LUKOIL, Zarubezhneft and many others. Total's business segment - oil and gas exploration and production - overlaps with the interests of Russian oil and gas research universities and other higher educational establishments, whose scientific and practical developments could be used by Total group in its activities.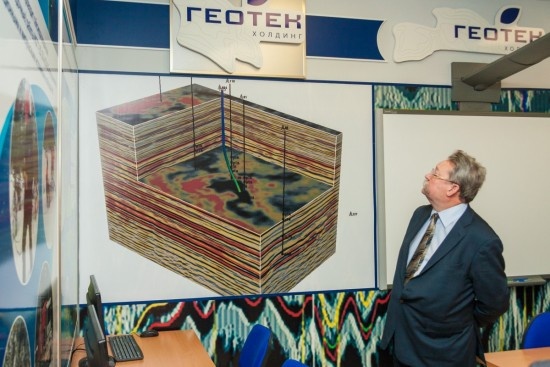 According to Sergey Mingareyev, research activities of USTU students and scientists in geology, geological exploration and production of hydrocarbons could become the basis for future cooperation. Mutual exchange of experience, scientific seminars and conferences, training of USTU staff and alumni in the Group's enterprises - the forms of effective interaction can be different.
Mr. Mingareyev gave the following answer to the question of the possible training of Total's workers and engineers at USTU: "In my opinion, it's too early to say whether it is possible. Our companies, in particular, Total Exploration &Production Russie currently do not experience shortage of specialists. However, if your graduates will fully meet all requirements imposed on Total's employees (fluency in English, a high level of professional training), I believe, they will be able to aspire to the position in the company."
Another form of cooperation between USTU and Total is already becoming a reality: Jean Behra, professor at the non-profit association of teachers of Total Group delivers a course of lectures for students and masters at the university. The topic of the five-day course is the development of offshore fields, offshore drilling preparation and supervision. At the end of the course on Friday, February 13, the final test will be held, following the results of which the students will receive certificates of the Association.
The visit programme of Total delegation does not include workshops and lectures alone. During the week, USTU guests will take tours of the university buildings, classrooms and laboratories. The tour programme also includes a visit to the USTU History Museum, educational and practical testing ground, USTU Center for collective use of scientific resources and other facilities.